Back in 2007, we researched some of the biggest selling rappers of the time. Now in 2011, we go back to update the numbers as well as provide their selling averages (total number of sales divided by albums). Keep in mind these calculations are based on albums solely and do not consider singles.
Here's what I originally said about this article.
Out of curiosity I did some research into who is the biggest selling rapper of all time. Here's what I came up with, I also noted how many albums they have released to put things into perspective. Some of these numbers will surprise you, some of these won't. Now let's find out who really is the "Sound Scan Killa".
15. 50 Cent


11.5 Million Albums Sold
4 albums released
Average: 2.87 million
50 Cent likes to make a big deal about album sales, unfortunately he falls at the bottom of the heap of our highest selling hip hop acts. Besides, he hasn't managed to come close to the 8 million domestic sales Get Rich or Die Tryin' generated.
14. Will Smith


12 Million Albums Sold
9 albums released
Average: 1.33 million
With hits like "Gettin' Jiggy Wit It", "Miami", "Just The Two Of Us", "Men In Black", "Just Cruisin'", Big Willie Style sold 10 million albums by itself, achieving diamond status, and that was his sixth album! Who says you can't make a comeback.
In tenth place we have a four way tie between Snoop Dogg, Bone Thugs, LL Cool J and Ludacris.
10. Snoop Dogg


12.5 Million Albums Sold
11 albums released
Average: 1.14 million
Doggystyle is the pinnacle of Snoop's career, having sold over 6 million copies.
10. Bone Thugs 'N Harmony


12.5 Million Albums Sold
9 albums released
Average: 1.38 million
2 good songs and 1 great song. Due to irreconcilable differences, it is unlikely Bone Thugs can ever dominate the charts again.
10. LL Cool J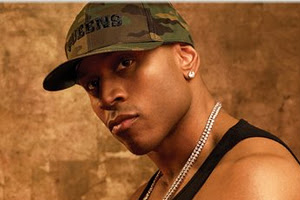 12.5 Million Albums Sold
12 albums released
Average: 1.05 million
His last good album was what? 1995's Mr. Smith? It's okay because LL's focusing on his acting career with starring roles on NCIS.
10. Ludacris


12.5 Million albums sold
7 albums released
Average: 1.8 million
The real King of the South. People forget Luda had the charts at his whim in the early to mid 2000s. Now that he's focusing on movies and getting a reported $5 million per flick, he may be on a chart vacation.
Read on to page 2 to find out who the top 9 selling rappers are. Looking to become the biggest selling rapper? Get your songs mixed and mastered online properly.