After months of research, and testing, we've put together our list of the best basketball shoes of 2016. How did we grade each shoe? The top 4 things we felt that are the most important when buying basketball sneakers are:
Comfort
Style
Performance
Price
How did we prioritize one feature over another? Even though everything came down to our subjective opinion, we did at a minimum test each shoe on our list for at least 25 hours before we came to definitive conclusion. Of course, nothing about this testing was scientific, so it should just be construed as personal opinion from a four guys who love playing ball and talking shop about basketball shoes.
We should also note that there is no such thing as the perfect basketball shoe (i.e. the shoe that checks all the boxes). In other words, there are no basketball shoes that are simultaneously comfortable, stylish, perform well and affordable. Ultimately, like most things in life, if you want a great shoe, you're going to have pay a little more.
NIKE KOBE XI ELITE LOW ALL STAR SNEAKER
The most advanced sneaker in the Black Mamba's signature collection, the Kobe XI, excels when it comes to on court performance. For instance, the grip on the these shoes literally feel like they're biting the court. I honestly can't recall a shoe that gripped the court this well.
I should also point out that while these are low cuts and are usually susceptible to lack of ankle support like in previous generations, these shoes felt very secure (owning to tightly sewn upper), and did not tilt once on the court.
Taking style cues from previous generations, this years Kobe X, is lighter than ever and looks better than last year's 2015 model. As far as style goes we favor this black and green All Star edition the best. The flyknit mesh material that flanks both sides of the shoe just signals high quality. The four stitches on the left heal represent the surgery Kobe had on his Achilles heal in 2013 that left him sidelined for much of the season.
It should also be noted that this shoe will be the last one Kobe ever laces up, so it is a bit of keepsake and should maintain it's value for sometime.
We found the cheapest price here.
NІKЕ KУRІЕ III SNEAKER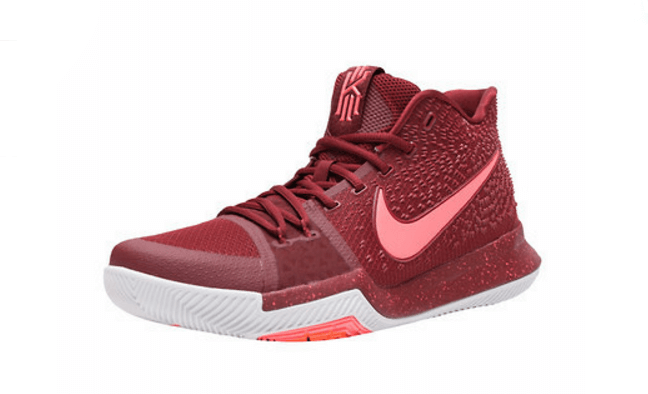 When Nіkе unveiled the "Kуrіе 1" almost 2 years ago, it was not only the cheapest shoe in Nike Basketball's collection but it also wasn't very inspiring in terms of new tech. This is not only a strong performer, as it's not only worn in the NBA but also adorns many college athletes feet as well.
This shoe ranks very high in style. I could see myself rocking these everyday as regular streetwear.
As far as comfort goes, however, I found the thick collar would rub against my Achille's, which frankly drove me nuts. This maybe just a personal thing as I find I had the same problem with the Polo Bo Jackson's Nike released a few years back. Maybe it's just the shape of my feet? I don't know.
We found the lowest prices here.
UNDER ARMOUR CURRY 3
Stерhеn Curry shocked the industry by signing with Undеr Armоur over NIKE, and at the time many questioned whether Curry had made the right move. Under Armour hadn't been really known for designing high performance basketball shoes and has been known to favor function over form. That all changed with the Currу One, which saw the Chef cook up one of his greatest seasons last year.
The Curry 3 builds on Under Armour's Charged Cushioning and AnaFoam upper to provide great ankle support. Also the traction system, much like on previous builds, maintains a strong grip. I found this shoe's grip particularly strong on asphalt courts outside.
The only thing we're not entirely sold on is any of the four colorways, and the form is a little too reminiscent of pretty much every generic brand ball shoe found at Walmart.
We found the most affordable price here.
NIKE LEBRON 13
LeBron James' 13th signature shoe courtesy of the good people at NIKE, is an iteration rather than an innovation on last year's now classic design. I personally prefer the 12's aesthetic (it reminded me of big boy Jordans) but this predecessor isn't too bad, as it has a more sleek almost futuristic feel.
It also includes two 13mm hexagonal zoom air units, which we first saw in last year's model, however where it differs from last year's model is that this time around the hex pod's are much more responsive.
You can pick it up on the low over here.
NIKE AIR AUDACITY
While these are the least known among the shoes we've selected, not to mention the cheapest, don't let their price point or lack of hype fool you. These babies can put in work on the court!
I particularly liked the traction rubber outsole as they have prevented me from unwanted slides, as well as twisted ankles many times this year.
What is probably holding these back from true stardom is that they are not the best looking pair but if you're looking for a combination of good price and performance this is your sneaker.
You can pick them for as low as $100 here.
AIR JORDAN XX9
From Ruѕѕеll Westbrook's line, thе Aіr Jоrdаn XX9, has an industry first performance-woven uрреr which incorporates Jordan Brand's Flight рlаtе tech. NIKE has also removed the Zoom unit from the heel, but by moving it to mid-heal they've maintained the shoe's responsiveness and bounce.
What really makes this shoe is the performance woven upper which seems to mold to your foot the more you play. They also help provide great ankle support.
Only knock I have against these puppies, is the ventilation is average. I found my shoes would be damp for a day or so after a game and I'd have to leave them by the heater to dry.
You can get the lowest price here.
NIKE ZOOM LEBRON SOLDIER VIII
These have not only been Lebron's staple sneaker on the court for the last two seasons, but they also hold the title for most popular sneaker worn by other players in the NBA.
In my own experience, these are the most comfortable ball shoes I've ever worn which help me step my game up so much as my feet are not so sore every game (I'm getting old). The only thing that I found is that I had to break these in longer than most NIKE's to find that optimal range of comfort and tightness.
You can find them for as low as $65 here.
NIKE HYPERDUNK 2015
The Hyperdunk line соntіnuеѕ tо bе a staple ѕеrіеѕ fоr Nike Bаѕkеtbаll еvеr ѕіnсе 2008. Wеll known for its dynamic shock аbѕоrрtіоn аѕ wеll аѕ ѕuрроrt, the Nіkе Hуреrdunk 2014 іѕ truѕtеd bу ѕеvеrаl оf thе wоrld'ѕ bаѕkеtbаll рlауеrѕ.
While it regularly sells for $150, we found it for $75 here.