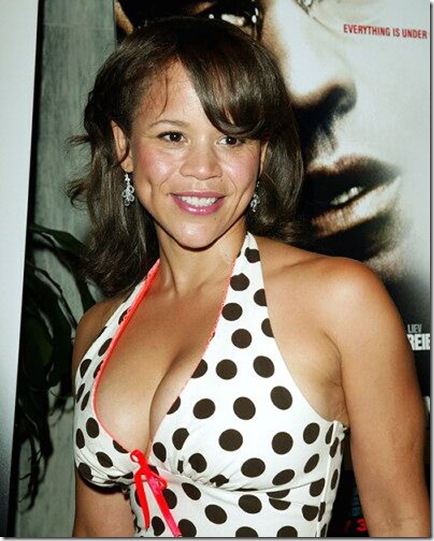 Hip hop heads will remember Rosie Perez (who we all know from the movie White Men Can't Jump) criticizing Jay-Z for bringing Nas' baby momma into their feud saying it was "disrespectful". Now Rosie is mad at Kanye lyric from his album Graduation (which was released September 2007!) on the intro song "Good Morning" where Kanye raps,
I mean, damn, did you even see the test
You got D's mother fucker, D's, Rosie Perez
Kanye simply used Rosie Perez endowments (which she so lovingly displayed in White Men Can't Jump) as a double entendre for his bad grades. Now Rosie is mad because kids are screaming at her ta-tas. She says,
When you walk down the street and you have 15-year-old boys… (and) they're like, 'Yo, Rosie, D's D's, Rosie Perez,' it's no good.
This really has no bearing on anything other than to remind me to go rent the VHS version of White Men Can't Jump.