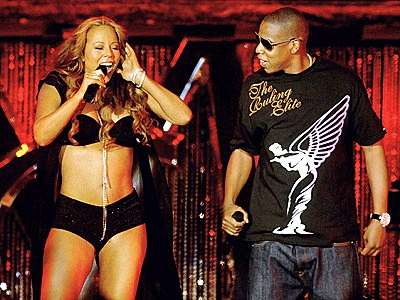 Looking for the best deals on Rocawear? Here are the best websites to buy cheap Rocawear clothing. These sites have been known to provide the lowest prices on Rocawear jeans, Rocawear shirts, and Rocawear jackets. They also have a good selection on Rocawear clothing for women as well as men.
1. Rocawear Official Site
Rocawear's official site offers the latest happenings on the brand as well as weekly discounts such as free shipping on purchases over $100. It is a good starting point to browse Rocawear's clothing cataloge.
Visit Website
2. Fresh Clothes King
Another good store for Rocawear apparel is Fresh Clothes King as they offer year round discounts.
Visit Website
3. YoRapper Style Guide
If you are looking for urban clothing check out our style guide to the best websites to buy clothing from.
Latest Rocawear Styles
Below you'll find some of our favorites from the Rocawear line.

How Did Rocawear Start?
Rocawear was started in the late 90's by rapper Jay-Z and Dame Dash as a response to European designer, Iceberg History, not wanting to partner with Jay-Z. During this period, Jay-Z was famous for wearing Iceberg History's Snoopy shirt which spawned a trend within the hip hop community. Realizing his power to influence hip hop culture and being "dissed" by Iceberg, Jay-Z and Dame Dash came up with the idea to start their own clothing line.
It was the perfect time to start the clothing label because popular fashion trends we're just catching on to upscale hip hop fashions. Jay-Z as the hottest rapper at the time was in the unique position to not only brand his own clothing company but also have it take off just when urban apparel was about to become red hot. Jay-Z even rapped about his company's explosive sales on the track "U Don't Know" from The Blueprint, "In 18 months, $80 million more".
By 2007, urban apparel sales hit their peek and even though no one else realized it at the time Jay-Z made a smart decision to sell the rights to Rocawear for a reported $200 million to The Iconix Brand Group. Even more keenly, Jay-Z retained his stake in the company and could now play a more brand ambassador role rather than be in charge of day-to-day operations. With the help of Iconix Brand, which has interests in other lines such as Starter, Mark Ecko, Joe Boxer and Mossimo, Rocawear's yearly revenue has ballooned to $700 million.