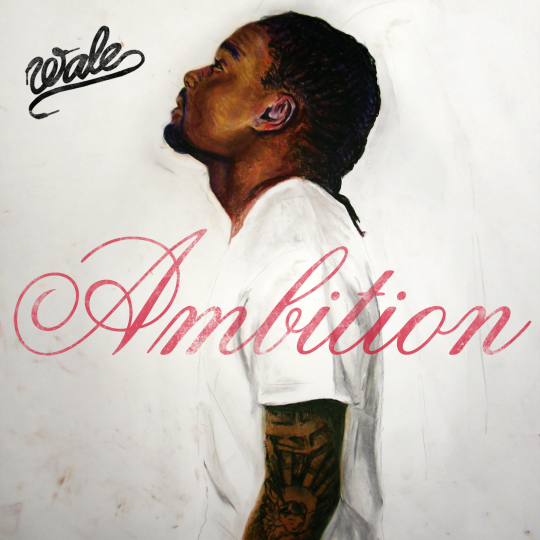 Review: 2.5/5
Best Songs: Bait, Miami Nights, Chain Music, Slight Work, Ambition
The general consensus prior to Wale joining the untouchable Maybach Music aka Ross' Weed Carrier Records was that Wale was a backpacker with no swag and a different style. Fast forward to now and it seems like Wale's inhaled his share of Rick Ross' second hand smoke, threw a couple hundred stacks at strip clubs and basically got his swag up. Being one of the people who dismissed Wale, especially after that horrible Lady Gaga assisted track, I was hesitant to give him a chance. That was until I heard "Tats On My Arm" and "Bait" which for some reason is relegated to bonus cut status and "Tats" which is strangely absent from the final track list. I started to see Wale in a different light, could he be the smart rapper with swag? I started telling people Wale has the potential to be the next Kanye, but after hearing this album, I'm not so sure. Let's get into the song breakdown.
1. Don't Hold Your Applause (Produced By Tone P)
Not sure what Wale is rambling about here but at one point he says "Cudi, drizzy and me" which is supposed to mean he's in their league (Kid Cudi and Drake) minus actually having a hit record or a fan base. The production isn't bad, almost feels like a Jay-Z intro and the "bada ba ba ba" from the female crooner is silky smooth.
2. Double M Genius (Produced By Mark Henry For Terror Squad Productions)
One thing I will give Wale credit for is that he's able to have his flow fill in the pocket of any beat quite nicely, even though he's not saying anything remotely intelligent, funny or braggadocious. I can see people who have a cursory understanding of rap thinking Wale is a good rapper.
3. Miami Nights (Produced By Mark Henry For Terror Squad Productions)
Again Wale brings the flow without saying anything interesting, but this time the production is solid enough to give this repeat listens. You can definitively drop the top to this record, even if it's only in your head.
4. Legendary (Produced By Toomp For Zone Boy Productions)
Wale definitely sounds focused here with lines like "my only fear is mediocrity" and "I'm sorta like Socrates in a Prada tee". He also gives off a Kanye like feel here with these types of lines that showcase the inner workings of the everyday man striving toward greatness . However, the track does lose steam after the line "it's something to be great, it's nothing to be famous".
5. Lotus Flower Bomb (feat. Miguel) (Produced By Jerrin Howard)
Wale does his best Drake impression except without connecting to the female demographic. Miguel is obviously a stone cold killer when it comes to the small panty dropping chorus. What's with the Sandra Bullock, Love Potion #9 reference though? That movie came out in like '92.
6. Chain Music (Produced By Tone P)
Wale always seems to rap with more confidence when Ross is in the studio, even when Ross is relegated to soundbite status here saying "Chain so big, I can't pop my collar" (which never fails to make me chuckle).
7. Focused (feat. Kid Cudi) (Produced By Kore)
The reason why Wale hasn't connected with a fan base yet is because it's difficult to understand who he is. Last year him and Kid Cudi got into it which resulted in Cudi calling Wale a "simple ass rapper". While they have now reconciled, which allowed this feature to materialize, the very fact Kid Cudi made it on to Wale's album is likely because Wale's a big pussy. Now don't get me wrong I'm all for making amends, and I do realize none of this has anything to do with the music, but I think it shows how insecure Wale is in his music – which inevitably confuses listeners. For instance, you never see Jay-Z doing a song with anyone he's beefed with and made up with? Jay-Z and Nas have yet to do a feature on any of Jay's albums since they reconciled ("Black Republican" was on Nas' Hip Hop is Dead).
8. Sabotage (feat. Lloyd) (Produced By. Cloud Eater)
LLoyd does a pretty convincing young Michael Jackson impression, but again I think Wale is having trouble with the subject matter. He's talking about a girl that "sabotages" him, yet he's putting up a "wall" trying to sound cool rather than connect with the audience.
9. White Linen (Coolin) (feat. Ne-Yo) (Produced By. Deputy)
Wale likes to present himself as an "alternative" rapper, but wouldn't you know doing a song called "White Linen" featuring Ne-Yo on the hook is just about as generic as one can get? He probably does but he's got Ne-Yo on the hook (which is probably what some bonehead A&R said).
10. Slight Work (feat. Big Sean) (Produced By. Diplo)
Finally some of the album's monotony is broken courtesy of M.I.A./Major Laser's soundsmith Diplo and Big Sean who delivers a scene stealing verse. I know I was a little harsh on Big Sean in my review of Finally Famous, but if you compare Wale to Big Sean, it's like picking the same rapper, it's just Big Sean's lyrics actually make sense.
11. Ambition (feat. Meek Mill & Rick Ross) (Produced By T-Minus)
Producer T-Minus crafts a beat similar to Lil Wayne's "She Will", only difference is this won't be in heavy rotation on your city's Top 40 station. What does carry this song is the features from Rick Ross and Meek Mill, who surprisingly is the clear favorite for rookie of the year. Wale also does show glimpses of genius with lines like "Lebron shit, I was in a 6 after 23" and "you know you real you ain't say it, you know you real we gonna feel it".
12. Illest Bitch (Produced By Tha Bizness)
Imagine you threw Jodeci and D'angelo into the studio and told them make a rap beat, this is probably what would come out. And that's not necessarily a bad thing in capable hands, but Wale does a terrible job of channeling Tupac's "Keep Your Head Up".
13. No Days Off (Produced By Toomp For Zone Boy Productions )
The sleepy characteristic Toomp production isn't playing to Wale's strengths (which he doesn't have a lot of). Skip.
14. DC or Nothing (Produced By Tone P)
Wale and a guy who sounds like Colin Munroe do a stand up job of reflecting on the disparate living conditions in our national's capital. It's actually a strong way to end the album and does make somewhat of a case for my earlier argument as Wale being the next Kanye. Though after listening to this album, it's pretty evident that's not the case.
15. That Way (feat. Jeremih & Rick Ross) (Produced By Lex Luger)
Here's what I said about this song when it was previously released on Maybach Music's Self Made Vol 1.
16. Bait (Bonus Track)
Clearly the best song on the album, mainly because the production marries Wale's "go-go" influence with the new FL Studio Southern style perfectly (You know Wale's camp feels the same way as this song has like three videos). Lyrically, Wale comes through with enough mysteriousness and arrogance to pull of a potential surprise hit. It's likely this song was done at the end of Wale's recording process when he was finally finding his groove, which is why it's a bonus cut and not a lead single. Only if Wale had more time, better production and direction, who knows what kind of greatness he could come up with.
Last Word
If I was advising Wale, I would tell him make songs that connect. Stop rapping about how your not a drug dealer or a shooter. It's not enough to define who you are by telling me who you are not. Show us, the fans, who you really are and be proud of it. Take a more active interest in the production of your songs and don't put out records that saturate the culture (there's WAY too many rappers doing that already). Make history or make nothing.
[polldaddy poll=5645069]