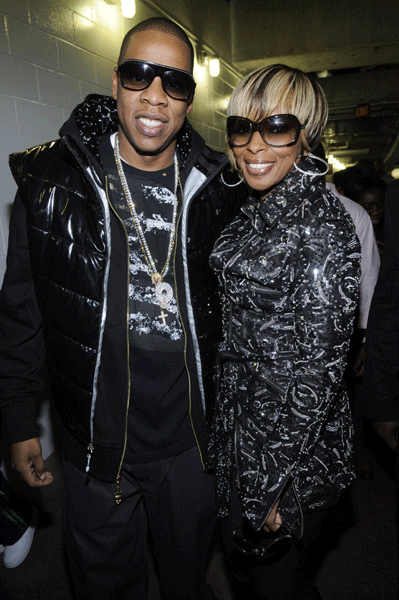 Jay-Z and Mary J Blige opened their "Heart of the City" tour this weekend in Miami with a BANG. Special guests appearances by Kanye West, Fabolous, Young Jeezy and Timbaland kicked things off proper.
Here are some pictures from the event. Looks crazy. Peep out Jay paying homage to an image of Barack Obama. How's that for getting how the young vote?
Get the cheapest Jay-Z Mary J Blige tickets anywhere right here. Their about 30% cheaper than ticketmaster.