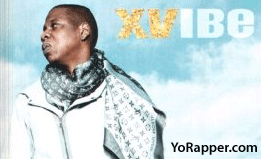 I peep'd the new Vibe with Jay-Z on the cover and the interview they did with Old Man is actually pretty good. Here's some interesting excerpts for your reading pleasure.
Jay-Z would be very, very, very mad if McCain became President,
I'm afraid for the country if McCain gets elected. Four more years of that type of politics? I'm afraid of what could happen. I would start looking -and I'm being very honest-for real estate in another country to spend my time. Because we would be the biggest hypocrites ever.
He would actually leave the US if McCain was elected? I don't buy it.
On that crackhead Lil Wayne, who if you saw the piece in Blender, you'll know dude is a friggin' weirdo.
He first approached me as a fan. when he felt like he was close enough, he was like, Maybe I can take his head off [laughs] -which is natural. I think he really is a fan of mine. I think he really loves the shit that I've done.
Ohhhh subliminal sonnage.
On the demise of Roc-A-Fella,
That was the biggest tragedy for me. In concept. [Roc-A-Fella] was the perfect thing. But sometimes life gets in the way. The spirit of it was better than any mantra, better than any motto ever created in the music business. Maybe Berry Gordy [was bigger], but he operated [Motown] like a factory at some point.
On the betrayal of once fellow cris sipper and business partner, Dame Dash:
I've never said this before, but any second-guessing went away when Dame was participating in the whole beef [with Cam'Ron]. Regardless, what we built, it's still precious. At the end of the day, there's still a respect in that. No matter what! I'm not going to do certain things or say certain things about Dame. That's out of respect for what we've done. I'm not going to go too far. And I just felt like any participation in that, whether you could stop it or not, if you're in the video or you're on the set or you're involved in that, then I pretty much made the right decision because a person that carries that forever will respect that situation. That's just how it is.
I like how Hov had to back peddle on his holier than tho comments because he remembered his "I heard motha ******** sayin they made Hov, made Hov say okay so make another Hov" line. I think both parties should come back together, Dame's foreclosing on his houses and Jay's putting out wack music.