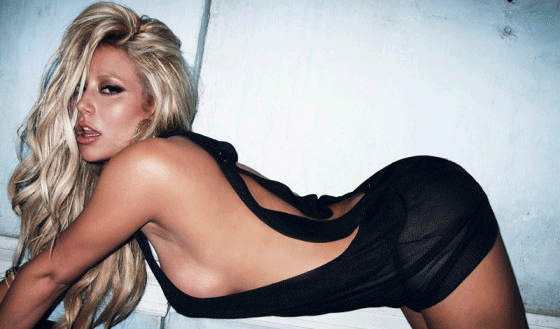 So I'm in this club in Queens called Krystals and this place is kinda crazy cause it's an "adult entertainment complex" that doubles as a club. Anyway I'm in there last Friday getting my drink on and bubble and all that good stuff because there's some crazy fine black women in the place. Now keep in mind this club is like 110% black.
Now while playing some Luke booty shake songs the most angelic looking white girl I've ever seen walks into the place. I felt like some tribal leader in Africa the first time he's seen a white person. This girl had like a halo around her and was glowing and shit. Now you know any white girl that's the only white person in an all black club is hardbody so that added to my derailment.
Anyway Juicy starts playing and it gets to the part where Biggie goes "and if you don't know now you know n1gga". And I didn't even care or anything but when it got to the part where Biggie says "n1gga" that fine ass white girl looks at me and covers her mouth with her hand.
Now WTF. I looked at my shirt to make sure I didn't mistakenly put on a black panther shirt or have rev.wright tattoo on my face. I was shocked. Are white people so scared to sing along with their favorite rap lyrics in a club that they can't join in and say "n1gga"?
White people you have to look at the situation. If your in a club that's 200% black and are enjoying the music and all then it's perfectly fine to say "n1gga". Don't go covering up your mouth like some Asian girl when she laughs at the n-word. Feel free to belt them out along with your fellow man -you do it anyway when your in the all white club.